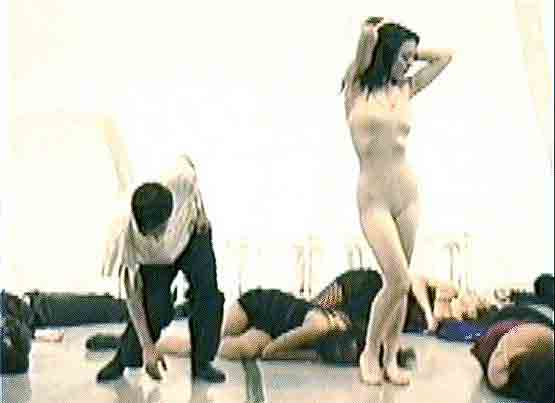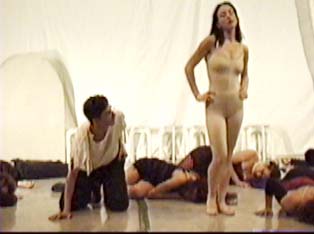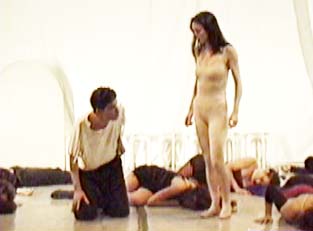 A Surrealist Musical Mystery Play, 30 Performances as of July, 2002.
Performance-List-With-Links Page.
Written and produced in 1996 -- 8 Performances
Revived in 1999 for the Williamsburg Art and Historical Center's Apocalypse '99 Exhibition -- 16 performances
6 performances as a staged Sing-A-Long Song-A-Thon at the WAH Center's new Theatre Floor for the Performing Arts, featuring Tony Hightower, Lisa Dery, Meghan Elizabeth Burns, Kimberly Mossel, Linda Kobylinski, Lisa Sredniawski, Kenny Davidsen, John Kessel, Brian Wayne, Laurel Hoffman, Peter Dizozza, Tyr Throne, Rene Moreno, Jason Klatsky, J.T. Casaubon & Zoi Floresz, although not necessarily all on the same night! June 14, 15, 16, 21, 22 & 23, 2002.
Soundtrack album produced by Alex Abrash with members of the original cast.
The Soundtrack Album is now available from Bandcamp.
Play the hit song now! (right click may work ... There are 14 songs. This is a live recording, Dizozza vocal, of the song, "Cementeria," with the chorus, "I was an old decrepit man whom she helped to realize that hers is the keyhole to youth regained..." recorded live at Sidewalk.)
"I'd rather hear the gothic requiem." All right, then right click here.
The Prepare to Meet Your Maker Soundtrack available at Olive Juice Records.
Photo Synopsis The one page Photo Synopsis. The Text Synopsis of Episodes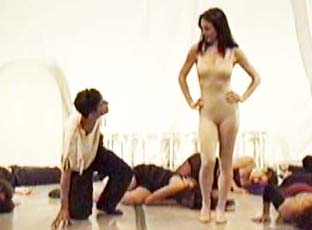 Return to Project Page