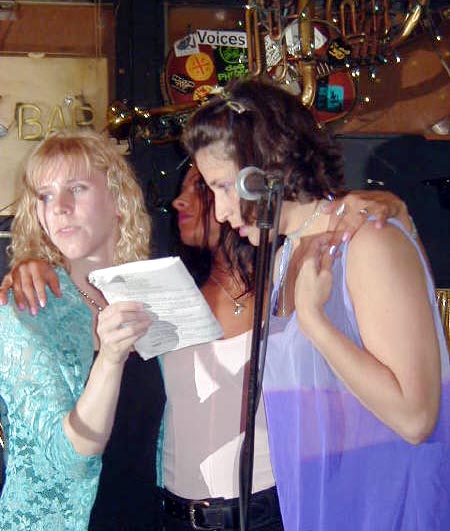 Kimberly Mossel with Amy-Jo MiKiel and Linda Kobylinski at a concert reading of Prepare to Meet Your Maker.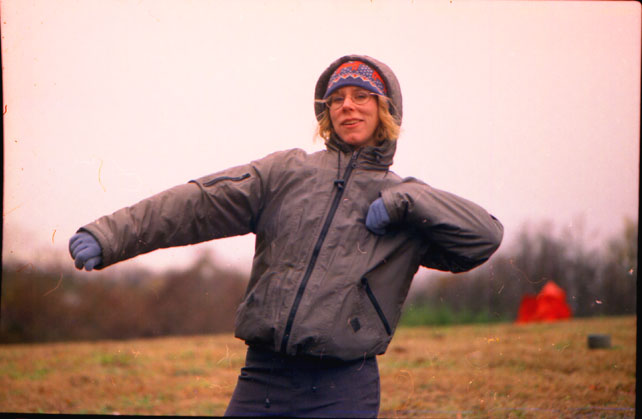 Kimberly makes the Last Dodo Shine with her power infusions.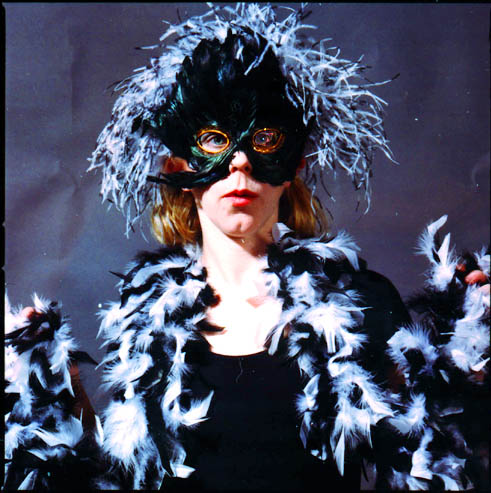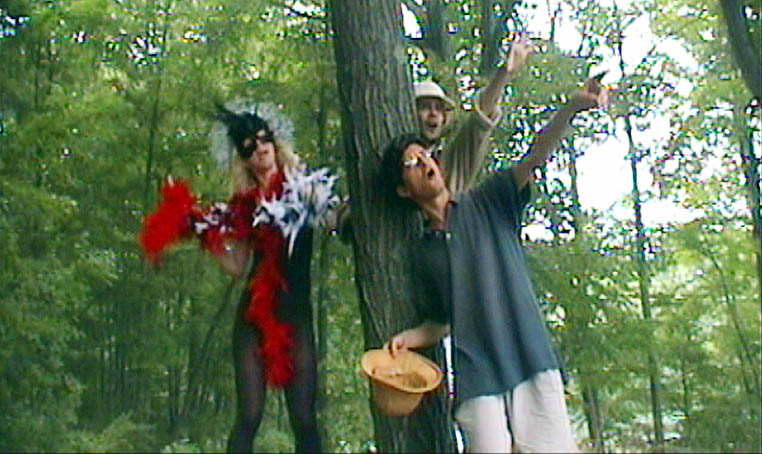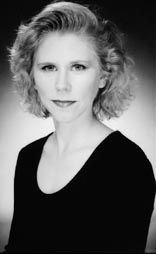 Just the other day as she walked by the firehouse she heard one of the men say, "Hi Tonya!" This was a resemblance reference to Tonya Harding, an ice skater.
Click on galaxy for a return to the galaxy: