Her short film, "Snapped," was screened at The WAH Center on January 17th and 18th, 2003 with Dan Sallitt's "Honeymoon," Andy Spade's "Visiting Tennessee," Peter Dizozza's "Ricoletta," and Vital Forces' "Purple Hearts."
SNAPPED by Joie Susannah Lee (5:10 min.)
A woman parks her car in a New York City parking lot
which advertises a 12-hour Special for $6.00. She returns to the lot
4 minutes late and the attendant wants to charge her 4 times as
much. The car becomes a flashpoint for this day in the life depiction. (description from atthebrunch.com)
Starring Coati Mundi and Billie Neal
Add your own information here!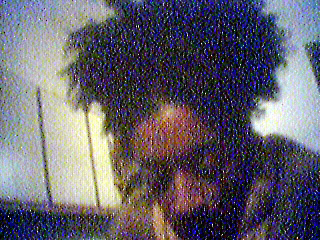 Click galactic negative for a Return to the Galaxy