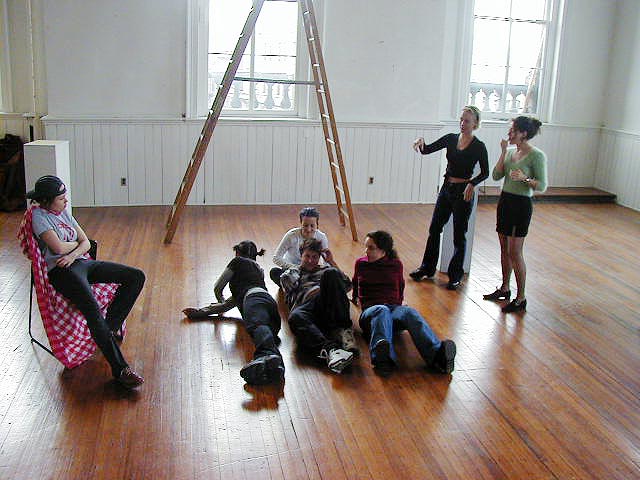 "THE ELEVENTH HOUR"
Play by Peter Dizozza Directed by John Seroff
Fri & Sat. Mar. 15, 16, 22 & 23 8:00 P.M. Admiss. $6
It tells the story of two boys, both thirteen, one, the ghost, tempting the other to join him. It will run on the third floor of the WAH Center -- Theatre Wing.
Jennifer Stuckert is Mark -- Zack Bonnie is The Narrator -- Nadja Stokes is Eric -- Beth Benjamin is Pam -- Gabrielle Maisels is Sharon -- Christina Amendolia and Helene Senechal are The Ghosts of the Imagination -- John Seroff adapts and directs!
Back to The Eleventh Hour Project Page
View Stills from the March 23, 2002 Archive Video of Orin Buck.