-- first staging at Manhattan Theater Source, August 17-19th, 2008!
How can we lessen their fear?
By putting curves in the walls.
In their path put peaceful
Waterfalls.
CINEMA VII PRESENTS
"Cow City," (2008)
A New Play, with meditations, by Peter Dizozza,
featuring characters introduced in
"O," the recovered memory play written for La Mama's Experiments '06
inspired by the Oliver Sachs essay, An Anthropologist on Mars..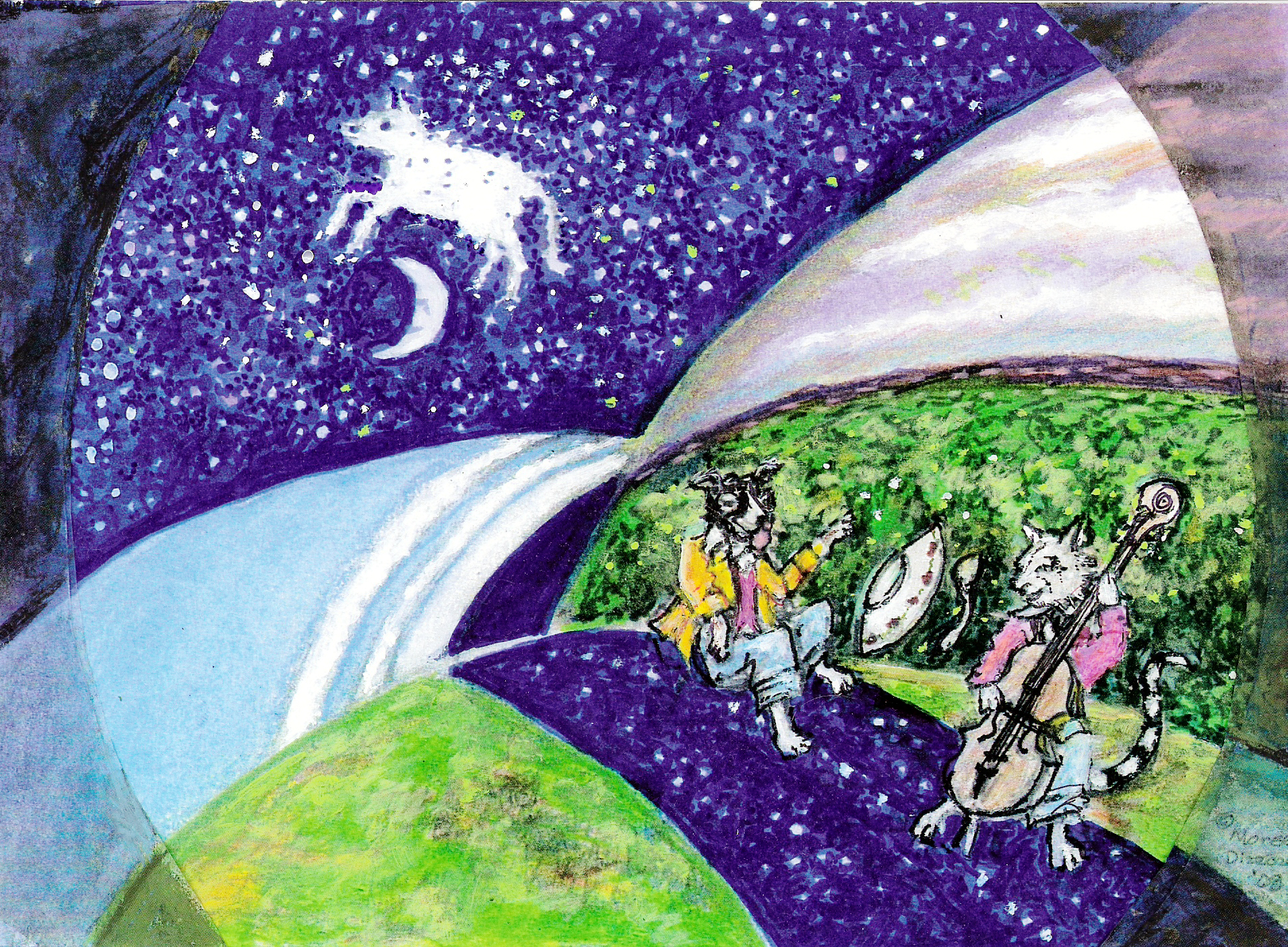 study for the backdrop by Sam Moree...
CAST -- also featuring Ted Williams from the Krane Theater's "Attorney for the Damned!"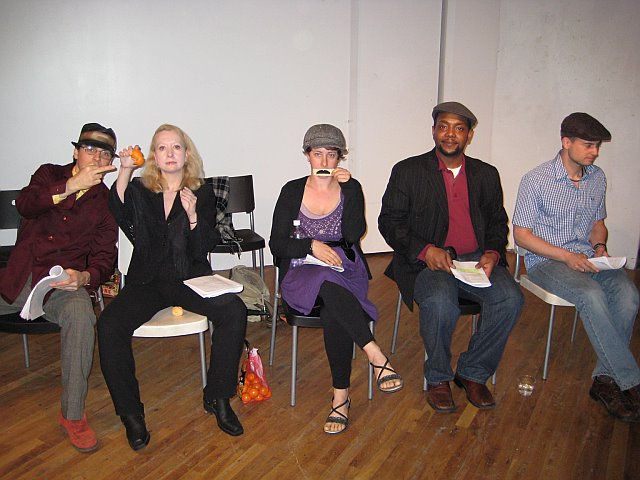 * Deborah T * ... Emmon *
John Andrew Morrison * ... Gainemene
* Robert Fitzsimmons * ... Raleigh Horn
* Jenne Vath * ... Georgina Abbot Masters
* Ted Williams * ... Vincent Horn
it ran about 45 minutes. -- talk-back photo below...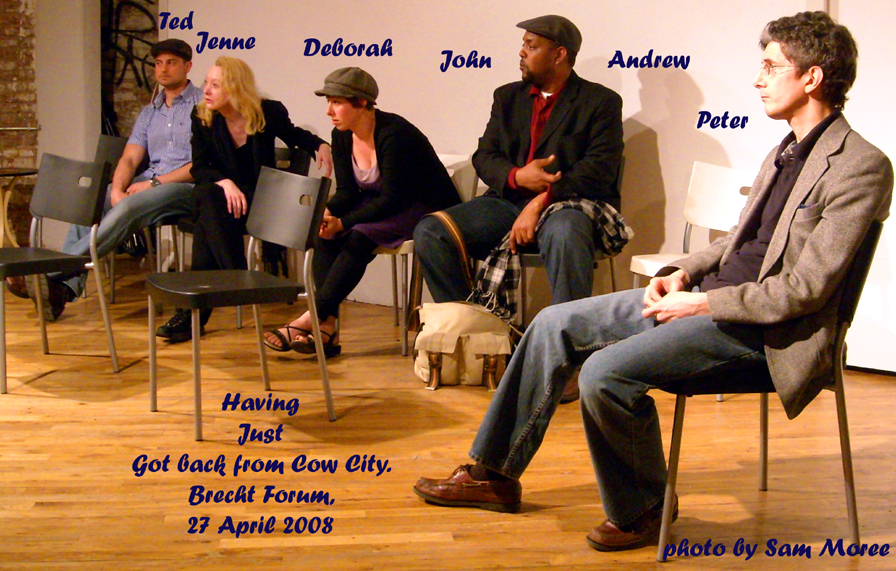 Introducing Act One at The Brecht Forum during the Brooklyn Playwrights Collective Reading Series, April 27th, 2008.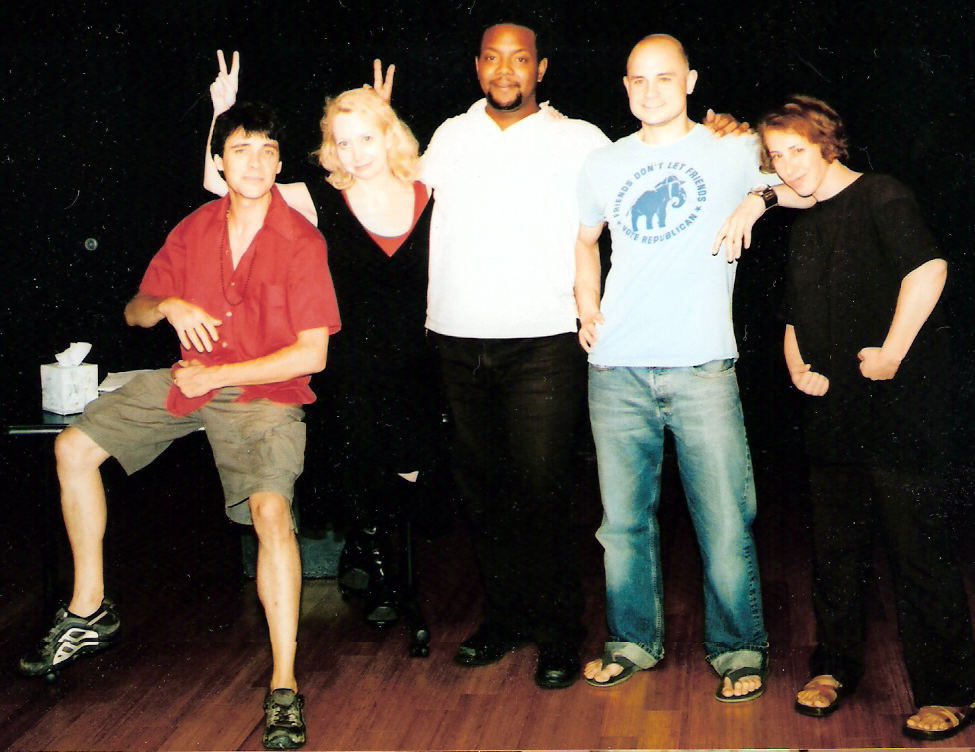 The Cast from the reading in April returns for the first staging on August 17, 18 and 19th.
Return to Projects. Return to Event Horizon.